Protecting Your Finances After a House Fire
Posted by Sunshine, Isaacson & Hecht LLP on April 20th, 2022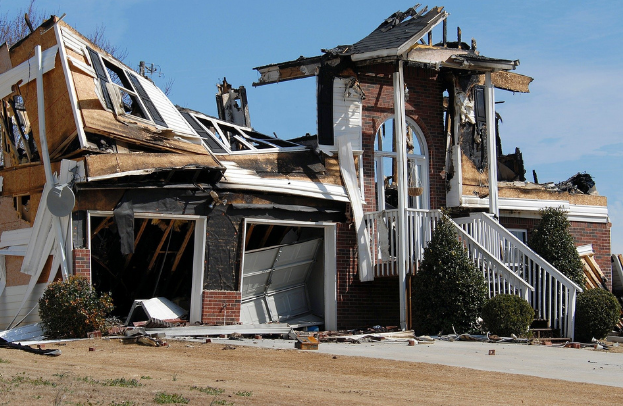 A house fire is a life-changing event. The recovery process is a long one that includes not only financial considerations but also emotional, psychological, and (in some cases) physical recovery.
In a perfect world, we'd never need to take care of clients dealing with a fire in their homes, but it's a reality we face often. According to the Federal Emergency Management Agency (FEMA), New York is among the most dangerous states for house fires.
The steps after a fire will be crucial to getting you the value you're owed for items that are damaged or lost. However, one of the biggest steps often happens before a fire.
Document your property
While every family should have a plan in the event of a fire, another aspect of that planning should include documenting the property you own. This could include having a ledger of your valuables and even pictures of various rooms and items within them.
If your insurance covers individual pieces of the property after a fire, you may need to provide some proof of the items you are claiming. The best way to ensure you don't lose out on the value of certain items, be sure to have either receipts or pictures to prove ownership. Your insurance may provide exact replacements, full monetary replacement, or partial monetary replacement.
Work with your insurance company
Your insurance company can't be expected to keep tabs on all the homes they insure, and there's no guarantee anyone other than you will be responsible for contacting them. Get in touch with them quickly after the fire so you can start the official documentation, inspection, and recovery process.
This will be important because, sadly, insurance companies are going to do whatever they can to cut costs and often avoid paying you what you deserve. You should review the agreement you have with the insurance company which could include coverage of emergency shelter, daily expenses like food, and initial costs of basic necessities like clothing and transportation. Each policy is different, so you'll need to understand what's covered and what is not.
Reach out to assistance programs
A volunteer with the American Red Cross may show up at the scene to speak with you. They will document the number of family members who need assistance and will often offer you financial assistance to get you and your loved ones back on your feet.
There are other organizations that will help those in need recover, as well. The local chapter of Catholic Charities may have a fund for victims of house fires and can connect you with other organizations, even if you are not a Catholic.
Secure your home
One of the saddest things we'll see with home fires is the predators who lurk in the days that follow. People will see a house damaged or totaled in a fire and look to break in to steal whatever scraps are left (this can include items that survived the fire, valuable materials like copper piping, and more).
You should attempt to secure what's left of your home by boarding or blocking off all possible entryways. You may also consider putting cameras in place on the property around the home to deter and track possible criminals.
Contact an attorney
The right attorney can protect you from insurance fraud and get all of what you are owed after a devestating event like a house fire. At Sunshine, Isaacson & Hecht, we have unrivaled expertise and dedication to our clients. Contact us and let us help you through life's most challenging events.