7 Tips for a Successful Settlement Conference
Posted by Sunshine, Isaacson & Hecht LLP on June 23rd, 2014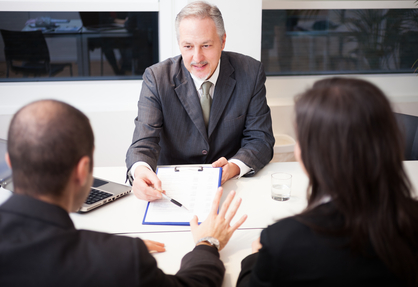 The settlement conference presents an important opportunity for you and your spouse to settle your differences, financial and otherwise, without the need to set foot in a courtroom.
The following are 7 tips for a successful settlement conference:
Make sure you know your rights. A settlement conference is only successful if both parties are apprised of their rights and understand what a court might otherwise do. It is, therefore, critical that your attorney explain, not just the law, but how it applies to the particular circumstances of your case, with an eye towards accomplishing your goals and objectives.
Have a game plan. It is crucial to have a game plan. For instance, does the proposed support package truly take into account what your anticipated expenses will be after the divorce so that you don't find yourself in a financial hole? Does the proposed parenting time schedule consider the practicalities of the situation, including your and your spouse's work schedule, as well as your child's schedule? Anticipating and having a game plan will result in an agreement that works, not only in theory, but in practice.
Keep lists. We always suggest making a list itemizing your concerns going into the meeting – questions you want the attorney to ask, or issues you want the attorney to discuss, so that everything is covered.
Maintain objectivity and perspective. With tensions running high, the settlement conference is not the forum for venting anger or frustration. After all, one misstep, and what otherwise could have been a simple and straightforward matter spirals out of control. Therefore, the better approach is to keep your emotions in check and allow your attorney to do their job, to look at the finances and the dynamics in an objective, and clear manner, with your goals and objectives in mind.
Offer solutions to move the ball forward. The settlement conference offers a tremendous opportunity for the parties and their attorneys to work together to come up with real "outside the box" alternatives, far better for the parties than what a judge would often do, while sparing them the financial and emotional cost of litigation. So, with this in mind, speak with your attorney to craft creative, personalized and practical solutions.
Know what your spouse hopes to achieve. It may seem counterintuitive, but knowing your spouse's goals and objectives will actually assist in crafting practical solutions that address everyone's concerns.
Address your questions and concerns with your attorney. Your attorney is there to negotiate and advocate for you. So, if you have any questions or concerns during the settlement conference, by all means, ask for an intermission to speak with them.
Which of these 7 tips do you think would help you the most?
We look forward to answering your questions and reading your comments.
If you would like to contact us directly, call or email Josh.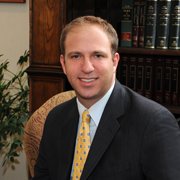 Joshua B. Hecht
Sunshine, Isaacson & Hecht, LLP
jhecht@sihllp.com
(516) 352-2100
(212) 376-5080