Understanding Navigation Law When You're Exposed to an Oil Spill
Posted by Sunshine, Isaacson & Hecht LLP on June 6th, 2022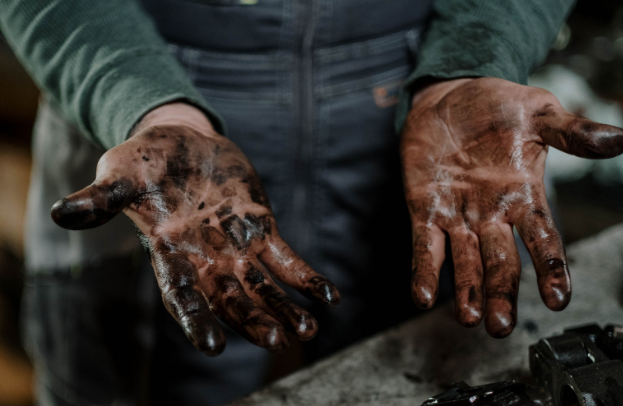 At Sunshine, Isaacson & Hecht, we want New Yorkers to understand you're not on your own after an oil spill. Oil spills can expose you to innumerable expenses, both financially and physically. These products can be harmful and it's important to act quickly to protect yourself and your loved ones.
Many families don't know where to go after an oil spill is found on their property or in their homes. The thing is, the law and the company that exposed you to the spill aren't going to do the work for you. Whether you're a homeowner or a business owner you're going to need to find the right law firm to represent you and apply the law as required.
New York Navigation Law provides specific protection and recovery for victims of oil spills in New York. Many older (and even some new) New York homes and businesses use oil for heat, and it's important to understand what Navigation Law is and how it applies when you're exposed.
Navigation Law history
Article 12 of the New York Navigation Law is referred to as the "Oil Spill Act." This was enacted in 1977.
The act puts strict liability on any individual or organization responsible for a petroleum spill. The environmental impact is far-reaching, so every single cost associated with the cleanup, removal, and recovery from the spill falls upon the discharger of oil. This includes direct costs such as the digging up of impacted soil as well as indirect costs such as moving costs for families forced out of their homes.
Types of spills covered
Anytime a property owner is exposed to oil because of a spill, it will likely be covered in some fashion under New York Navigation Law. Two main scenarios that impact homeowners across the state are when an oil company overfills an oil tank, leading to oil tank failure resulting in a oil spill into the ground posing an immediate risk to vital waterways. The other scenario involves non-oil tank equipment failure caused by a technician leading to oil seeping into the soil on or near your property.
When an oil company overfills an oil tank while filling a tank, there is a direct risk to your property any properties nearby. This could include a spill at a business using oil and at homes where oil is used for heat. When this happens, the protection afforded by the Navigation Law will protect you and your family but the oil company will never advise upo of this important law..
When there is equipment failure, the immediate impact is often less obvious. Unfortunately, some families are exposed for a long period of time before ever realizing it. These cases quickly rise in costs as excavation and relocation come into play when the rupture leads to oil exposure directly beneath your home. The New York Department of Environmental Conservation (DEC) will get involved because of the far-reaching impact of such a spill and possible exposures to the local water supply. The financial impact in this situation can be significant, but the health impact could be even more severe as oil releases Volatile Organic Compounds (VOCs) which are proven to be carcinogenic. You should leave your home until the premises are fully remediated and plan to remove and replace any exposed personal items.
Call Sunshine, Isaacson & Hecht
If you, your family, your home, or your business has been exposed to oil, call us. Jeffrey Sunshine with Sunshine, Isaacson & Hecht has over 25 years of experience covering these cases and recovering significant costs for oil spill clients.
Understanding the law is one thing, but knowing how to apply it in court is a whole other challenge. We have the experience to make sure you can focus on recovering physically and mentally while we help you recover financially. Nobody should be exposed to the serious risks associated with oil spills. Our unrivaled expertise and dedication stand alone when it comes to this type of practice. Contact our offices and let us get to work for you.