Three Common Misconceptions About Prenup Agreements
Posted by Sunshine, Isaacson & Hecht LLP on December 11th, 2019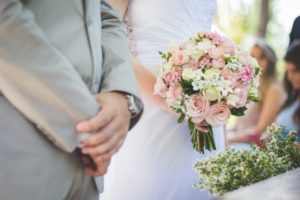 The general perception of prenuptial agreements is changing. More and more people are beginning to see prenups less as a taboo and more as the useful planning tool they truly are. A prenuptial agreement is a written contract between two people who intend to get married. It lists all the assets each party has ownership of when going into the marriage, and specifies what the rights to property of each party would be if the marriage were to end in divorce. Read on to discover some of the common misconceptions about prenups.
1. They are only for the rich.
You do not need to be fabulously wealthy to benefit from a prenup. In fact, most couples would benefit from creating one. It can help for future estate planning if either of you have children from prior marriages. It can also help you both better understand your financial rights and responsibilities as you embark on the journey of your marriage.
2. Signing a prenup means you expect the marriage to fail.
Being prepared for something is not the same as expecting it or assuming it as an eventuality. We've heard of couples who don't want a prenup because they think it is a sign that they don't have faith in their relationship. No way! Installing a security system in your house doesn't mean you don't trust your neighbors, or you expect to get robbed. It means you understand that we cannot predict the future and you want to have protections in place in case life doesn't go as planned!
3. They are difficult and expensive to draft.
If you partner with an experienced family law attorney to create your prenuptial agreement, the process is actually quite easy. The costs associated with  hiring a lawyer to help you are not exorbitant, and having a prenup agreement in place can save you much, much more in court fees, if a divorce eventuates, than the cost of the creation of the document.
If you are considering a prenup, the attorneys at Sunshine Isaacson & Hecht are eager to help. Our team has extensive experience with these and other family law matters. Our proactive approach helps you prioritize goals, understand what you want to achieve, and get the results you're after. Are you ready to get started? If so, contact our firm at (516) 352-2100.