Navigating Your Parenting Plan in the Age of the Coronavirus
Posted by Sunshine, Isaacson & Hecht LLP on August 28th, 2020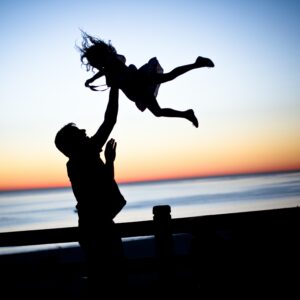 From the way we shop to the way we communicate, coronavirus has impacted every aspect of our daily lives. If you're a divorced parent, you likely have questions about how it will impact your plans this summer. Many parenting plans change up by the season – especially for the summer when kids are out of school. 
In the spring when school switched to virtual, many parents wondered if that meant they needed to switch to their summer parenting plan arrangements. While everyone was forced to improvise as the pandemic is unprecedented, the prevalent advice was to stick with your original parenting plan as much as possible, and to treat it as if school were still in session as usual.
As it was in the spring, our advice is to treat your parenting plan as you would at this time of year under regular circumstances. If the kids are usually with mom in July, they should be with mom. If they usually spend weekdays in July with dad and weekends in July with mom, stick with that. As much as possible, follow the schedule that was in place before things shut down.
Of course, there are special circumstances. If one parent works on the frontlines treating coronavirus patients, both parents may agree they don't want to expose their child to this risk and have the child stay with the other parent even if this is not what the schedule said.
Co-parents two greatest tools in navigating this situation will be flexibility and cooperation. Remember, you both have the same goal at the end of the day – to keep your child healthy and happy. For this to happen, both parties need to communicate. Follow your schedule as much as possible but be reasonable about changes that are necessary for practical reasons related to the pandemic or for keeping your child safe.
If you cannot reach an agreement with your co-parent on your own, contact your attorney and ask for help.  We can help you navigate these difficult times and may be able to use our experience from other cases to help you resolve the issue without needing to go to court. Everyone is having summer parenting issues as a result of COVID-19 and we are here to help you with the knowledge that we have gained, and the creative resolutions that we have crafted, from other cases which may very well help you too.
If you have any questions relating to child custody during coronavirus or if you are interested in working with us, the Sunshine, Isaacson & Hecht team would love to hear from you. Please contact us today!