A Brief Introduction to New York Navigation Law 181
Posted by Sunshine, Isaacson & Hecht LLP on February 10th, 2019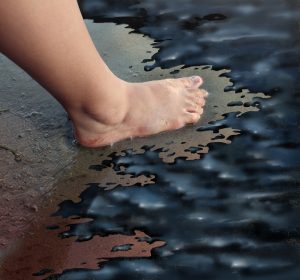 "If your property has been damaged due to the spilling of petroleum/oil products, and if your life has been turned upside down as a result of the spill, we are here for you."
The state of New York takes environmental safety very seriously, and has many laws on the books to help protect the Long Island Sound, lakes, rivers, and land in the area. New York Navigation Law 181 is an especially important law because it protects New Yorkers who become victims to an oil or petroleum spill that affects their home, business, or land. According to the law, a company that causes the spill will be heavily responsible for the spill. The law is quite severe to reflect the extensive and potentially long-lasting damage that these products can cause to the environment – and to the victims and their families.
Responsible Party
One of the most important things to be aware of when it comes to this law is that it applies to the responsible party/parties regardless of fault. This means that even when the oil company accidentally spills oil when delivering it to a home, the company is nonetheless responsible for cleaning it up and compensating the victim.
Overview of Potential Fines
The potential penalties associated with this law can be quite severe and must be taken very seriously. The specific amount will depend on many factors including the amount of petroleum products released into the environment, the amount of damage done, and the effect of the entire process on the property owner. There are various categories of damages that can be charged and recovered under this law, including:
Damage to Property

– Any costs associated with restoring, repairing, and replacing damaged or destroyed real property in or around the home or business.

Diminished Value of Real Property

– If the property has a diminished value as a result of the environmental disaster, the homeowner or property owner can be compensated for the decrease in value compared to the value as if the event had not occurred.

Natural Resources

– Any costs associated with restoring or replacing any natural resources.

Loss of Income

– If the damage resulted in the loss of income or earning potential for the owner of impacted property, the responsible party must repay this money.

Loss of Personal Property

– This can include clothes, furniture, etc. that has been damaged as a result of the event must be replaced

And more…
Offering Aggressive Representation
If your property has been damaged due to the spilling of petroleum products, and if your life has been turned upside down as a result of the spill, we are here for you. Our legal team has the experience needed to handle these often very complex cases, and we understand the importance of getting it right. Please contact us at 516-352-2100 to schedule a free consultation today.