6 Tips for Driving More Safely
Posted by Sunshine, Isaacson & Hecht LLP on March 26th, 2021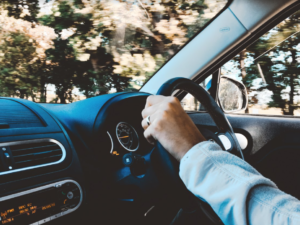 New York is in the middle of one of the harshest winters in recent memory, which is saying something. As a firm that practices personal injury law, we know just how dangerous getting behind the wheel of a vehicle can be. In the middle of winter, that danger increases tenfold.
The tough reality is that your safety is entrusted to drivers around you as much as it is to yourself. You cannot control the actions of others, however, so the most important thing you can do is to stay safe in your own car. The more cautiously you drive, the safer the roads will be for everyone else.
Safety starts with you. Here are our 6 tips for driving more safely:
Buckle Up! This is the first step and the most important one. It should go without saying, but the best thing that you can do to protect yourself and others is to buckle your seatbelt every time you get into a car. Whether you are driving across the country or just across a parking lot, buckling up can and will save your life.
Keep Your Eyes on the Road. On the road, distractions can come from anywhere – your phone, people in your car, people in other cars, accidents you pass along the way, trying to get the radio to work. Keeping your eyes forward and on the horizon is the best practice to make sure you are aware of what is around you and where you are headed.
Know Your Limits. It is hard to drive safely when you are not functioning properly and when the conditions outside are intense. Either of them can be deadly – the combination is miserable. If you are too tired, too emotional, or have been partaking of any substances, check yourself before you attempt to drive. Likewise, if you feel that you have to go somewhere but the weather seems too intense to travel, don't risk it.
Forgive and Forget. Road rage is real. It is easy to get mad at other drivers, which in turn worsens your driving ability and perception of those around you. The best option is to forgive or ignore other drivers who cut you off or honk or zoom past you at a million miles an hour. Focusing on your own driving is far more rewarding.
Don't Trust Anyone. Driving defensively and cautiously is the best practice at all times. Drive slower rather than faster, and don't make any assumptions about what those around you are planning to do. You can only control yourself, and you cannot expect anyone else around you to behave in a rational manner.
Call for Help When You Need It. If you have been injured in a car accident, make sure to seek medical help if needed, document the scene, and obtain the insurance information of the other parties involved. If you need help with a personal injury case, contact Sunshine Isaacson & Hecht, LLP today. We fight for you, and we have the knowledge and experience that breeds success.