5 Signs Your Dispute May End Up in Court
Posted by Sunshine, Isaacson & Hecht LLP on May 20th, 2019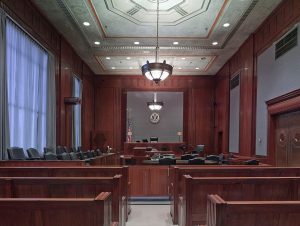 It can be professional and financially rewarding to run a business, but it also involves some risk. Millions of lawsuits are filed annually in US courts, with a significant percentage involving business disputes. In particular, contract disagreements are a frequent source of corporate litigation, accounting for approximately 60% of the annual civil cases filed.
Not all business disputes end up in court, but it's time to call your attorney if you encounter any of these scenarios below.
1. They cut off all communication with you
Even if the other person makes unreasonable demands, there is a chance of talking things out and reaching an agreement as long as they respond to your calls and emails. When they stop answering but you know they didn't give up, you can be reasonably sure they're talking to a lawyer instead.
2. The other party refuses to compromise
The logical first step is to try to settle it out of court when a business dispute arises. For example, a customer is angry because you delivered your order late. You point out that your own supplier had a factory fire setting back production, but the customer doesn't seem to care about it and even rejects a substantial discount on your offer. Instead, he is asking you to compensate him for the business loss caused by the order's late arrival. If the customer refuses to compromise, it's a sign they're going to sue to get what they want.
3. You are reported to an external regulator
If you are reported to an entity that governs your profession, the other party will question your professional competence as well as your ability to resolve the dispute problem. Litigation is the next logical step in resolving the situation.
4. They tell you they hired an attorney
"You're going to hear from my lawyer" is a frequent threat, but it's not always announcing a lawsuit. It could just be an intimidation tactic. Nevertheless, such a warning should always be taken seriously. If they say they have actually retained counsel, contact your own lawyer.
5. You are served with a complaint and summons
You are no longer headed for litigation once you receive the paperwork – you are already there. While there's always a chance to settle the matter out of court, if you haven't already, you want to retain counsel now.
The best way to avoid an expensive and stressful lawsuit is to seek advice from an experienced attorney. Call Sunshine Isaacson & Hecht, LLP at (516) 352-2100 for a confidential consultation.