5 Benefits of Choosing Mediation for Your Divorce
Posted by Sunshine, Isaacson & Hecht LLP on August 20th, 2019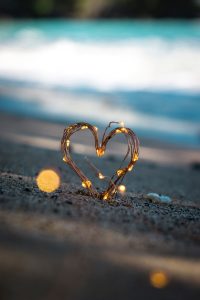 Mediation, as opposed to traditional litigation, offers a more gentle, productive attitude to navigating divorce's difficult legal waters and generally ends up being less stressful, less expensive, and easier for the whole family to move on. The method includes an independent, impartial third-party that meets with the divorcing couple to work out all the divorce information. Mediation seeks a friendly middle ground that serves all parties.
Choosing mediation instead of a litigated divorce has some important advantages. The five most convincing reasons for choosing mediation are:
1. Mediation is usually less expensive
Because there are no court fees involved, mediation proceedings are simplified and can be far less costly than divorce. The typical cost of mediation is in the $5,000-10,000 range, whereas litigating a divorce will typically cost that much money per person, just to get started.
Mediation costs depend on the complexity of dividing assets, schedules for child visitation, and other concerns. However, the cost should be much less expensive even in complex cases. You may be surprised at how little it costs to employ a mediator, or how expensive it can get to litigate a case to conclusion if mediation is not chosen.
2. Mediation is private and confidential
Divorce proceedings in a government courtroom provide access to intimate information for anyone who may want to find them. No one wants their laundry out in public. For individuals who value their privacy, a traditional divorce may not be the best choice. When you go to court, there are dozens of other married people there as well, listening to the details of your case.
One of mediation's most desirable advantages is that it is entirely private and confidential. Participants may not have to appear in court at all. The mediator handles all the documentation and ensures the privacy of each person.  We can even meet with you at night so that you don't have to miss a day of work.
3. Mediation is usually quicker and more flexible
Some mediators like to have the clients come back to mediate a dozen times. Our goal is to get the job done as quickly, amicably, and cost-effective for you as possible. Quite often, we are able to resolve issues the very first time that we meet with you. On the other hand, a lengthy, complex divorce can drag on for months or even years. Mediation is intended to be fast, effective, and flexible.
The lines of communication are kept open due to the relaxed, negotiable process and enables distinctive solutions to be brainstormed to fix any issues. This flexibility enables a swift and cooperative strategy rather than a combative commitment in which everyone feels exhausted and unhappy.
4. Mediation is less stressful
Mediation is far less stressful than going to court. The concept behind mediation is to foster mutually beneficial friendly collaboration. The task of the mediator is not only to help both sides agree on divorce terms, but also to relieve tension, remove emotion from the process, and help both parties act in a friendly manner.
5. Mediation is child-centered and peaceful
The child-friendly strategy to mediation is another important advantage. Custody battles may be harmful to kids – particularly when the Court wants to know which parent the child or children prefer to live with. These issues are all negotiated quietly in our office, while your children are at school and unaware of the process. Children are less affected and they never have to appear in court.
Contact a Lawyer
If you are interested in pursuing mediation for your divorce, call Sunshine Isaacson & Hecht, LLP at (516) 352-2100 for a confidential consultation.