Jeffrey A. Sunshine
Currently serves as Chair of the Environmental Law Committee of the Nassau County Bar Association and is admitted to practice in New York State, Southern and Eastern Districts of the United States District Court, Supreme Court of the United States of America, United States Court of Appeals for the Federal Circuit, United States Court of Federal Claims, United States Court of Military Appeals and the United States Court of Appeals 2nd Circuit. Mr. Sunshine was an associate at Brown Raysman & Millstein and Certilman, Haft Balin Buckley Kremer & Hyman before establishing his own firm of Jeffrey A. Sunshine P.C. in 1993 where he concentrated on corporate and individual clients that were represented both at the trial and appellate level. Mr. Sunshine has been an active member of the New York County Trial Lawyers Association and had volunteered in the Trial Lawyers Care Program assisting surviving family members seeking compensation under the September 11th Victim Compensation Fund.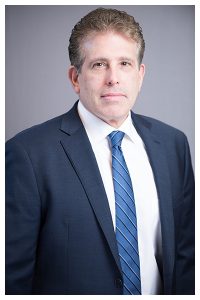 In 2013, Mr. Sunshine joined with his partners Jason Isaacson and Joshua Hecht to form Sunshine Isaacson and Hecht, LLP. Mr. Sunshine offers comprehensive experience in areas of practice important to businesses and individuals, including oil spill litigation covered under New York Navigation Law, insurance litigation, real estate transactions resulting in litigation and matrimonial litigation.
Mr. Sunshine's clients participate in diverse industries, including, real estate, banking, information and intellectual technology, insurance services, internet services, manufacturing, communications, and transportation. A considerable portion of Mr. Sunshine's practice is devoted to significant first and third party property damage claims and individuals who have suffered a serious injury as a result of the negligence of others in both the state and federal courts. Mr. Sunshine is an active member of the Nassau County Bar Association.  Mr. Sunshine also acts as general counsel to the firm and its partners.