Jason A. Isaacson
Jason A. Isaacson is a partner of the law firm of Sunshine, Isaacson & Hecht, LLP. Mr. Isaacson focuses his practice on matrimonial law, family law, property damage due to oil spills, and commercial litigation.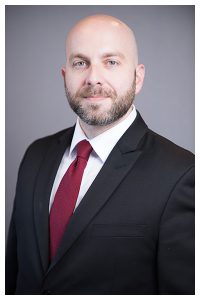 Experience
Before starting the firm, Mr. Isaacson was an associate attorney with the firm of Helwig, Henderson, Ryan & Spinola, LLP where he practiced primarily matrimonial law and family law from 2009 to March of 2013. During law school, Mr. Isaacson worked at a commercial litigation firm in Miami, Florida, and also clerked at the Supreme Court, Nassau County, for the Honorable Joseph P. Spinola.
Bar Admissions
Mr. Isaacson is admitted to practice in both the State of New York and the State of Florida, as well as in the Eastern District of the United States District Court.
US District Court, Eastern District of New York
State of New York
State of Florida
Education
Mr. Isaacson is a graduate of Cornell University where he majored in Applied Economics and Business Management. After graduating Cornell University, he attended the University of Miami School of Law.
Approach
Mr. Isaacson believes that the most important service that he provides is education for his clients. By explaining to every client how the law relates to his or her case, and the potential for different legal strategies and outcomes, he provides his clients with the ability to understand the potential benefits and risks associated with every action available to them.
Mr. Isaacson advises his clients and does a cost/benefit analysis to aid them in determining their best and most efficient course of action, while letting the client chart their own course through the litigation. He believes that it is his job to educate and advise, but ultimately, the client gets to make their own educated decisions, each and every step of the way throughout their case.
Jason was recently nominated and accepted to the Super Lawyers list as a Rising Star, a distinction reserved for just two and a half (2.5%) percent of attorneys in New York.
To learn more information about Jason Isaacson and read client and attorney testimonials, visit his Avvo page.
Rated by Super Lawyers
loading …